Places to Kayak and Canoe
Dublin Pond
Dublin New Hampshire
Dublin Pond is definitely the smallest body of water on our list. Even though it is named a "pond", it is more or less a small lake. Located in the town of Dublin, NH; it covers approximately 241 acres and is one of the clearest bodies of water in New Hampshire. The lake is cold and spring feed with depths reaching 100 ft. in some areas. There are speed restrictions between sunrise and 4pm, and along with a shallow launch ramp, means there is very limited power boat usage. Because of the limited power boat traffic, this an ideal location for the novice paddler to practice paddling skills. Just like any lake, the water can get a little rough for the novice on some days. You will have a beautiful view of Mt. Monadnock from the north side of the lake along route 101, especially around sunset.

The public boat launch is located on lake Road, just off from route 101 and can be reached from East Lake Road. Parking is very limited, so on warm days and on the weekends it may be hard to find a parking spot. There is room for a few vehicles on a private dirt drive near the launch ramp, but please respect the owners property and park only in the designated area; the right side of the driveway and only between the signs. A trip around the lake is approximately 3 miles and can be finished in a little bit under an hour. Route 101 runs along the northern shore of the lake and because of this it can be a little noisy. If you are looking for a little quiet time, it is best to stay on the southern end of the lake. On the eastern and southeastern side of the lake you will find several homes along with a summer camp. There is a very small area of land just east of the boat launch and a few areas along the northern side that are open to the public, but for the most part the land surrounding the lake is privately owned.

It is not unusual to spot King Fishers, Loons and Common Mergansers on the lake and if you are looking to throw a line in the water, trout can be found. Several years ago an area of Milfoil was discovered and according to state it has been removed and the area covered with a mat to prevent the weed from spreading. Another foreign species can be found in the waters and it is not a plant; the menace is fish. Dublin Pond is classified as trout water and at some point in the past perch were either intentionally or accidentally released in the waters. These perch are now devouring the shad, which are the main food supply for the trout, and could someday threaten the trout's very existence in the lake.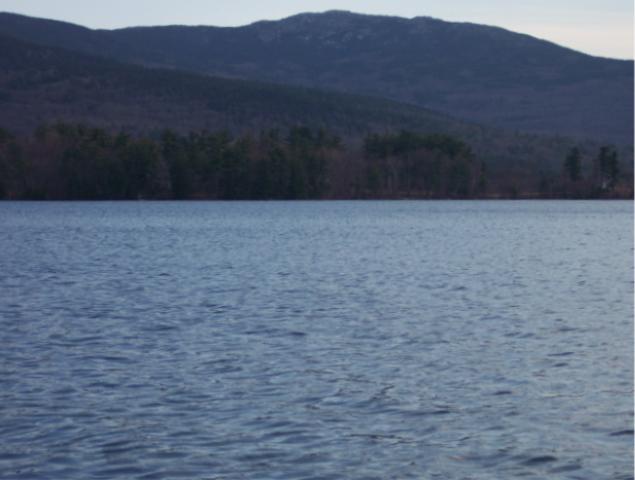 Disclaimer, Cookie and Privacy Policy