Orr's Island
to
Portland Maine
Our goal on this trip was to travel the entire Maine Island Trail in Casco Bay, however we ran into slight setback on June 8th. The plan was to leave the truck at  SJ Prince and Son, located on Orr's Island, for the 4 days we would be out on the water. We arrived there late in the morning only to find that their summer hours did not start until the 9th; this left us with no place to leave the truck for the first night. Instead spending a couple of hours finding a new launch area and completely re-mapping our route, we decided to start the trip on Saturday,  eliminate part of the route and to finish it another weekend.

We left SJ Prince and Son early on Saturday and made our way southwest towards Casco Bay. The weather was overcast and cool, but was by no means bad. After rounding Potts point, we headed northeast into Ash Point Cove to visit one of the stops on the Island Trail. We then made our way SSW towards Eagle Island, which was a short 2 . 4 miles away. After reaching Eagle Island, we headed WNW to Bangs and Crow Islands which are just east of Chebeague Island. Chebeague Island is the largest of the islands in Casco Bay. After a short stop on Crow Island, we made our way SW between Chebeague and Hope Islands heading towards Jewell Island where we would set up camp for the weekend. Jewell Island is open to the public and can be crowded during the summer months; however at this time of the year we had no problem finding a nice campsite. We chatted with the island's caretaker for a little while and was told that we were the first ones this season to use that particular site. After setting up camp and eating dinner, we took a short hike to the southern end of the island to stretch our legs and to see what has changed since we were last there. At the southern end of the island you can still find the remains of an old military bunker, several buildings and two towers. The towers will offer you amazing views of Casco Bay to the west and the Atlantic Ocean to the east. Be advised that is best to bring along a good flash light when climbing the towers; the stairs are steep and lighting is very poor in the stairwells.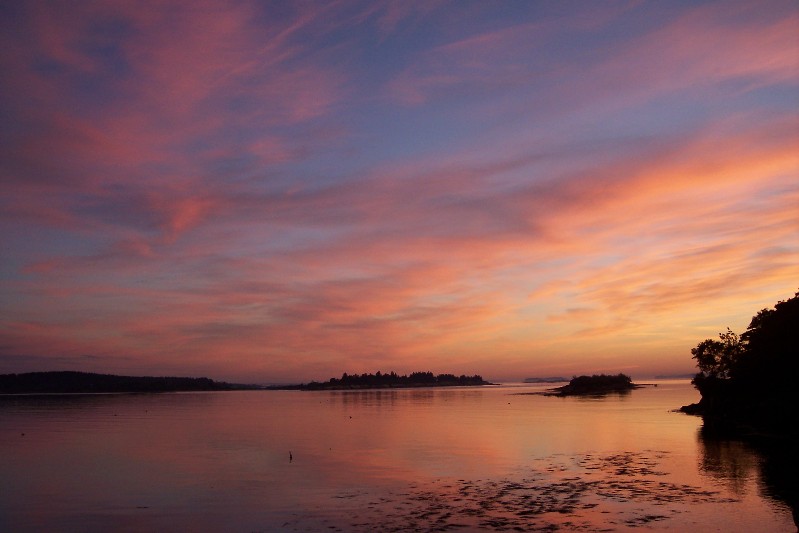 Monday was to be our short paddle day; it was only 8 miles back to Orr's Island and the plan was to be there by noon. We left Jewell Island around 8am and paddled our way through open waters to the east side of Haskell Island. From Haskell Island we made our way northeastward into Merriconeag Sound, paddled along the western side of Bailey Island back to our starting point on Orr's Island.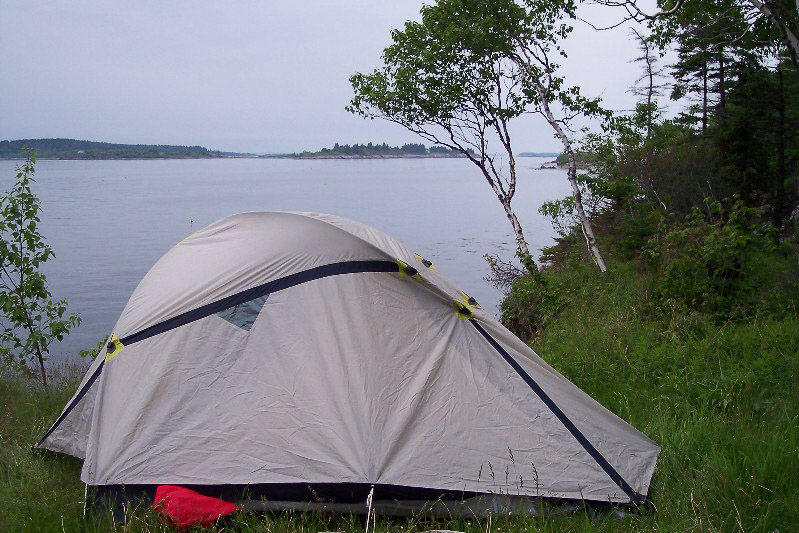 Disclaimer, Cookie and Privacy Policy